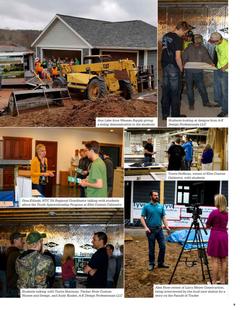 The Wausau Area Builds Association (WABA) members have noticed a decrease in their work force, much like the majority of the building industry. This sparked conversations that led to the formation of a new committee at WABA, the Building Youth into Builders committee. Committee Chairman Roger Lang stated, "After a discussion with Travis Hoerman from Timber River Custom Homes and Design regarding the shortage of young people getting into the home construction business, we thought it would be a good idea to start a discussion with WABA of how to remedy the problem."
The new committee quickly grew to include other WABA members, area high school teachers, and representatives from the nearby North Central Technical College in their construction courses and their Youth Apprenticeship program.
Theran Peterson, a Wausau West Technology and Engineering Education teacher, explained his reasons for becoming involved, stating "Each day we try to expose students to engaging opportunities beyond high school. I am by no means an expert, nor can I speak from experiences as to the career opportunities available in the building trades; however, as a part of the Building Youth into Builders Committee, I am able to connect to local trade professionals to gain knowledge of current best practices and industry trends. These relationships not only benefit me as a teacher, but also my students, providing more relevant instruction and opportunities for them to connect with trade professionals for job shadowing, apprenticeship and employment opportunities."
The committee took inspiration from other Wisconsin local associations and did their own career day, Parade of Trades, on May 2nd. The committee teamed up with WABA builder members that were in the process of building their Parade of Homes houses: Larry Meyer Construction, Sorensen Construction, and Timber River Custom Homes and Design, as well as a WABA member with a manufacturing business, Elite Custom Cabinetry.
Four stops were set up along the Parade of Trades tours, and, from there, the committee worked with each location and created two stations at each. At each of the eight stations students got insight into a specific trade within the building industry or information on how to become involved with the Youth Apprenticeship program in the area. Most of the stations were led by another WABA member in that industry. WABA, along with a few sponsors, provided all the bussing for the students to each of the locations and lunch.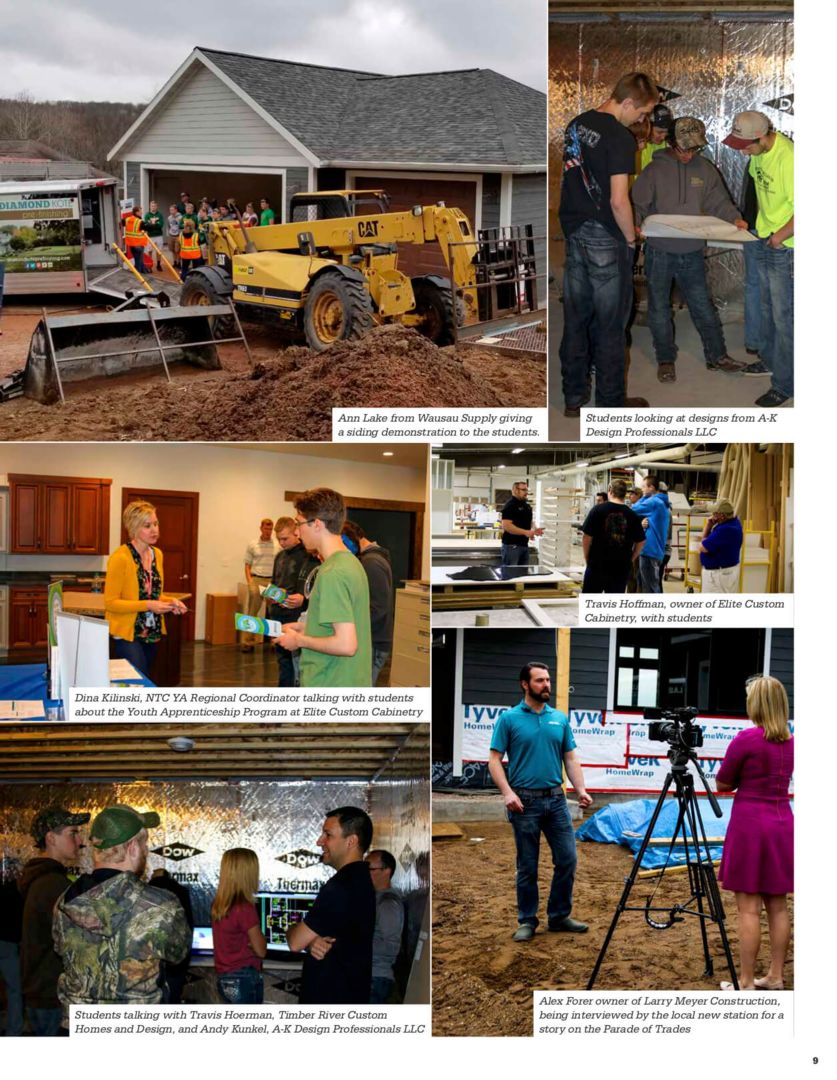 Although most of our members see active construction sites on a regular basis, this is likely the first opportunity for the students to see one. "At the very least, they can gain an appreciation for the amount of work required to build a house, seeing all the various trades involved in the construction," stated Peterson. "Furthermore, they can see the wide variety of skilled labor opportunities that are available in the building trades industry. It potentially changes their perceptions of the building trades from low skill, low wage, to high skill and high wage careers that can lead to a rewarding and successful professional career."
WABA's new Building Youth into Builders Committee is excited with the results of the inaugural Parade of Trades Career Day. The Youth Apprenticeship program received interest from multiple students that day, and they are working on turning that interest into apprenticeship opportunities.
"If the future workforce is never exposed to the options that area available in our industry, they will never choose our industry as an option," Lang commented. The committee and WABA feel strongly that the building industry provides excellent career options for our youth, and it is well worth our efforts to show them that.