The number of women in the building industry is growing dramatically in recent years.  In our community you can find women working at building sites, manufacturing plants, leading project and departments and even running their own construction companies.   
Even with the recent growth, women still only comprise about 10.9% of the workforce in this industry.  Women are capable of excelling in this field which does require manual but also mental excertion.  The workers this industry needs must be able to think cognitively and exhibit sharp problem-solving skills. Women have much to bring to the table by often visualizing a project differently they can unveil new insights of ways of working they would otherwise go unnoticed. 
The Wausau Area Builders Association is proud to have some very talented women within our membership as well as our local building industry. We would like to introduce you to a few of them. 
Vicky Blumm
Warehousing/Extrusions Manager, Kolbe and Kolbe Millwork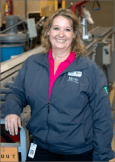 "My career path chose me. All along this journey I've had many great mentors. Starting my career as an Army Specialist to working my way from Material Handler to Shop Floor Manager at Kolbe. I encourage women to be open to all opportunities, especially the ones that are outside their comfort zone. Some of my most rewarding experiences in life and work have been because I've chosen the unknown and strived for more." 
Women at Kolbe 
About 50% of the team members who work in Vicky's department are women.
About 35% of the manufacturing leadership at Kolbe and Kolbe Millwork are women.
 Rachelle Cota              
Owner, Wisconsin Coating Specialists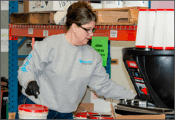 "Women can be and are successful in the trades. I have been working in construction my entire adult life. For me, it has been incredibly rewarding and I can't picture myself in  any other industry. 
The key is to respect yourself, be yourself, and do your job well."   
 Lori Wolslegel
Owner, Prime Design Construction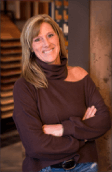 "As women in a predominantly male industry, we have the opportunity to make a difference by bringing unique strengths to the jobsite and looking at things differently than our male counterparts. I believe this difference and insight allows for the best outcome for clients." 
 Hannah Wanta
Architectural Designer, AK Design Professionals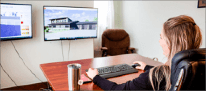 "I grew up in the construction industry and showed interest in designing homes from a very young age.  I can't imagine doing anything else and I feel very fortunate that I live in a community that is so supportive of women in the construction industry. I have met some of my closest friends in this industry. I love that each day is different, and I learn something new almost every day. " 
Amanda McLellan
Owner, Woodbury Custom Homes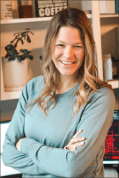 When I was young I knew I wanted to do two things. I wanted to be creative and I wanted to help other people. I do that in my line of work daily by offering a unique perspective that others may not offer. The perspective of a woman, a mother, a wife. I maintain a home as many woman do so I can see things more clearly from my customers shoes. Luckily in the building industry, I've found a way to do all the things I love every single day, and I have a blast at the same time! 
 Kara Wakeen  
Carpenter,  Tyler Knudson Construction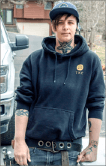 "My interest in the trades stared as a teenager; working for and learning from my father in the electrical field.  I liked certain aspects of his job, but eventually got into roofing. I spent 7 years in roofing and now I am a carpenter.  I love the versatility of creativeness we use in all of our projects. 
I am an artist and have found my new medium." 
Sara Haumschild  
Owner, Inspired by Design 

"As an Interior Designer I work with numerous people in the building trades, made up predominately of men.  As a woman I feel I bring to the table a unique insight into what's needed to bring the project together from both an aesthetic and functional aspect.  In addition, I offer the skills and expertise to identify and accomplish a final product that truly represents my client's vision." 
 Tiffany Koss 
Director of Sales & Marketing, Kafka Granite 

"When I was little, I just saw the dirty, messy side of the business, as my dad came home late at night covered in dust and grease.  I now hold a deep love and appreciation that something so raw and dirty can be transformed into such beautiful architectural elements. The ways in which our products are transformed from Earth's surface into spectacular installations never ceases to amaze me, and developing new ways that multi-million-year-old stone can be used is exhilarating." 
 Emma Thompson
Project Coordinator, Denyon Homes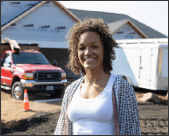 "Being a woman in the construction industry is incredibly empowering. We are able to bring a unique perspective to all aspects of the building process by looking at the bigger picture. For myself, however, the most rewarding facet is making a buyers dream of home ownership come true."